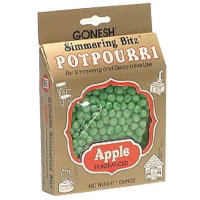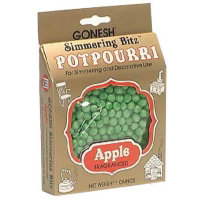 Gen Reed Diffuser Cinnamon 3oz - Each
Simmering Bitz Potpourri, Apple
For simmering and decorative use.
Warning
Contains: Do not leave Simmering Bitz Potpourri unattended. Add water as needed. Never let potpourri pot or pan go dry! Do not let unpackaged pieces of potpourri touch any varnished, painted, plastic, etc. surfaces. Follow instructions included with all products used with Simmering Bitz Potpourri. This product is for fragrance and decorative purposes only. Not edible. Keep out of reach of children.
Directions
In a potpourri pot, use 1 to 2 tablespoons of Simmering Bitz Potpourri in at least one inch of water. A pan or kettle on the stove can also be used. Use more or less potpourri to meet your preferred fragrance level. Make sure that at least 1/3 of the water's surface is clear and not covered by potpourri. Heat the potpourri in water and the perfumes will be released to beautifully freshen your home with delightful mood enhancing fragrances.
About the Producer
Gonesh